Ken Dunn: A Passion for Canadian Folk Music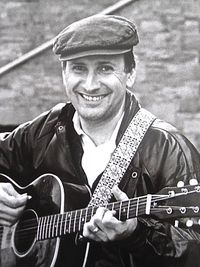 Born to a working-class family with Irish and French-Canadian roots in the "Motor City" of Windsor, Ontario in the 1950's, Ken bought his first guitar for $5 at a neighbourhood pawn shop at the age of 12. Early inspiration came with the British Invasion of the '60s, but it took Gordon Lightfoot's 1967 album "The Way I Feel" to ignite Ken's enduring passion for Canadian folk music.  
Departing Windsor for Toronto in the early 70's, Ken immersed himself in the fertile womb of Yorkville's folk music scene, populated by the likes of Neil Young, Bruce Cockburn, Joni Mitchell, and countless aspiring performers. Busking in Nathan Phillips Square, and performing at local coffee houses, he began honing his skills as a songwriter and performer. Despite supplementing his meager musical income with odd jobs, Ken nonetheless ended up homeless on the big city streets, an experience that would have a major impact not only on his life, but subsequent songwriting, which increasingly focused on social justice issues.
In the 1980's, good fortune returned and Ken was able to secure steady employment as a labourer, continue his education, and raise a family. Taking a break from active performing, he nonetheless continued to write music and study the guitar. By 1990, he had earned a doctoral degree in psychology, and worked in both hospital settings and private practice as a clinical psychologist in Ontario for several years before returning to work as a musician.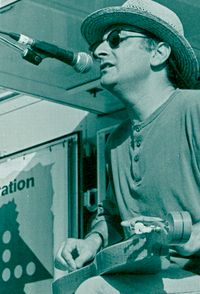 The 1990's saw Ken's music career blossom. He performed at hundreds of venues across Canada, the U.S., and Central America from concert halls to festivals and cafes, sharing the bill with folk and roots icons as diverse as Jerry Jeff Walker, Willie P. Bennett, Valdy, and Garnet Rogers. During this time his first recordings were also released, including 1994's "Winds of Emotion", "Precious Life" in 1996, and 2000's critically acclaimed "Time and Space".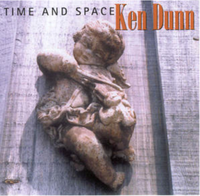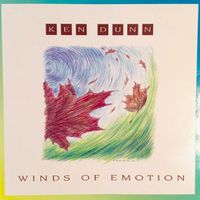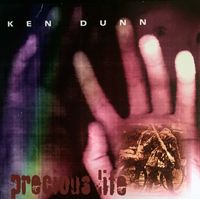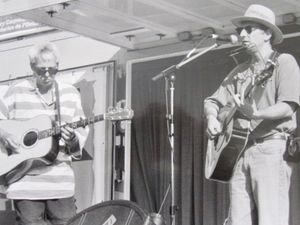 As fate would have it, a subsequent diving accident, while on tour in Belize resulted in a shoulder injury and broken fingers, sidelining him as a guitarist for several years. Thanks to extensive rehabilitation and determination,

Ken learned a whole new approach to acoustic finger style guitar, and gradually began performing again in the early 2000's, first at open stages and informal jams in Ontario. Eventually, he began touring again, both solo, and with partner Anna Green, throughout Canada, the U.S., Mexico, and Central America, including a year long musical residency in California in 2015.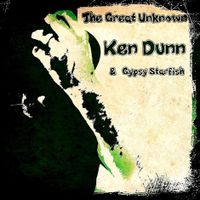 Released in late 2015, "The Great Unknown" was Ken's first full length album of new music in over a decade and featured his band "Gypsy Starfish" with Anna Green on keyboards, Tyler Beckett on fiddle, Randy Martin on bass, and Juno Award winning drummer Mark Mariash. The album won Best Americana honours in February 2016 at the Akademia Music Awards in Los Angeles, as well as critical acclaim and extensive airplay on folk radio, including selection as one of the best albums of 2016 by Canada's Folk Roots Radio with Jan Hall. 
Ken susequently moved to British Columbia's Sunshine Coast with his wife Anna Green and their Bichon Friseé, Louie. Over the next 5 years he continued to write and record, as well as tour western Canada and the U.S., both as a solo act, and with Anna, focusing on benefit concerts supporting social justice, environmental, and peace initiatives.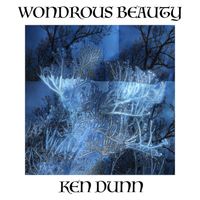 In September 2017 Trespass Music released Ken's, "Wondrous Beauty" which debuted in the Top 10 on Canadian Folk Music charts. The album received several positive reviews, including one by esteemed roots music journal "No Depression" which called the album "a stew of wonderful notes stirred perfectly, that sneaks into your heart, feet, and soul".
Released by Trespass Music in February 2019, "Live in L.A." was recorded at a benefit concert at Kulak's Woodshed in Laurel Canyon for LA Family Housing, an organization supporting the homeless in the greater Los Angeles area.
Just as Ken was about to embark on a year long tour of Canada and the U.S., COVID-19 struck and changed everything. The entire tour was cancelled, but not before completion of his most recent album
Released by Trespass Music in May 2020, "Ashes in the Morning" continues to enjoy extensive airplay and charting on Folk Radio internationally while garnering critical acclaim along the way.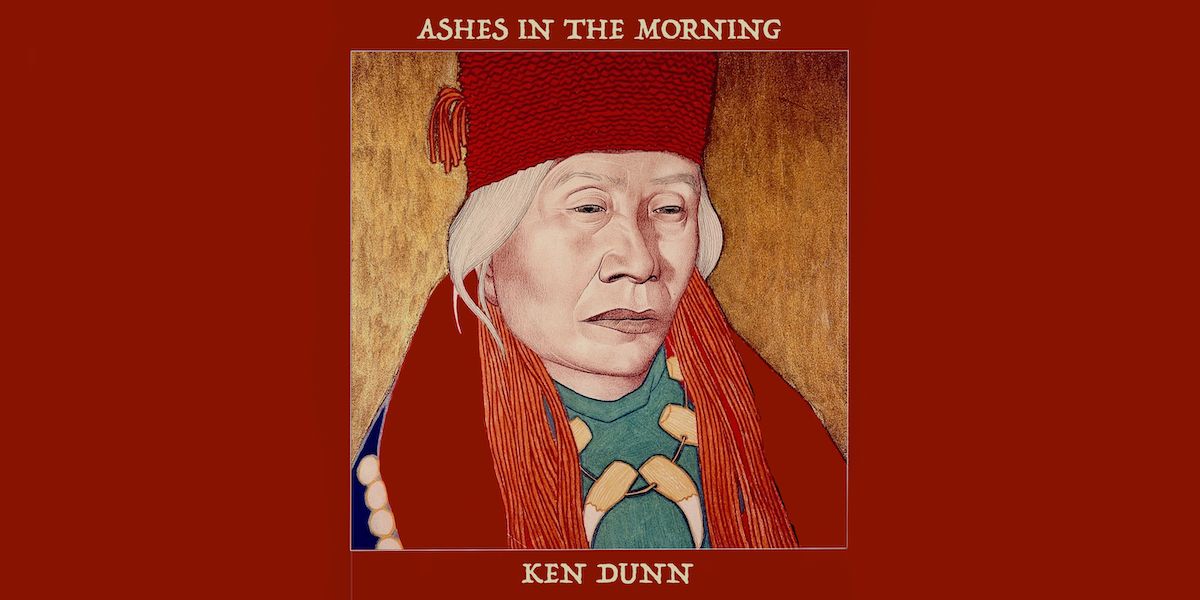 Moving back to Ontario with Anna and Louie at the onset of the pandemic, Ken spent much of his time with family, gardening, and working on new musical initiatives, which resulted in the release of "Anthology, Volume 1" in February 2022 featuring 20 tracks highlighting Ken's 25 year history of recording.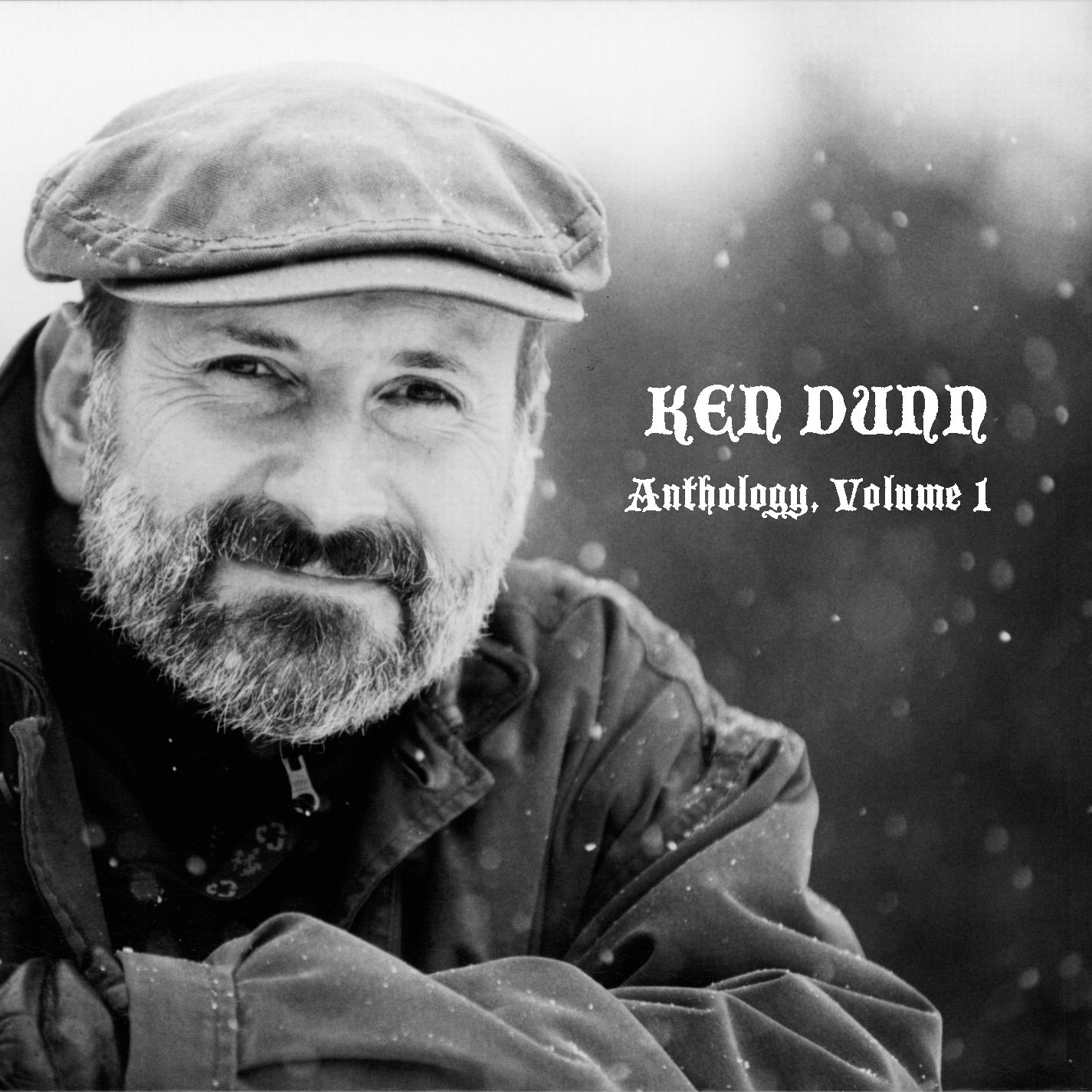 Once pandemic restrictions were eased, Ken headed out on the road again with a renewed sense of gratitude for the gift of music, performing throughout Canada and the U.S. including an inspiring 10 day sojourn to Nashville.
Ken's 10th album, Anthology Volume 2 was released to folk radio in April, 2023 with stellar reviews and is continuing to enjoy airplay as Ken tours Canada and the U.S. in support of this most recent album release.