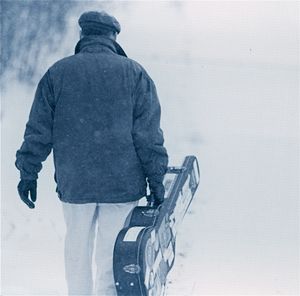 SHORT BIO (100 Words)
Renowned Canadian folk singer-songwriter Ken Dunn, celebrated for his highly evocative and transformative music, crafts melodies that seamlessly intertwine with human emotions. Hailed for his adept fingerstyle acoustic guitar and distinctive vocals, his style, likened to Neil Young, transcends entertainment to provide refreshing insight into human complexities. With partner Anna Green, their performances go beyond the stage, creating an ethereal atmosphere that emphasizes the healing and community-building power of music.
Over a 30-year career, Ken has graced countless venues across North America, sharing stages with folk icons and advocating for social and environmental justice through benefit concerts. His commitment to causes such as the Harry Chapin Food Bank and Amnesty International underscores the altruistic spirit behind his art. Ken has released 10 critically acclaimed albums, featuring collaborations with some of Canada's finest studio musicians, and his recent release, "Anthology Volume 2," continues to captivate global audiences.
Currently touring in Ontario, Canada, Ken Dunn's music remains a testament to his enduring dedication to positive change. His heartfelt melodies and socially conscious lyrics weave a tapestry of healing, compassion, and community development, marking him as a musical storyteller whose impact extends far beyond the realm of entertainment.